Are you in a legal jam? Find a Lawyer, Bail Bondsman or Private Investigator on JammedUp.
An activist, who led the search for ten months for the 43 missing students in Mexico, has been executed. Their disappearance and presumed murder has been linked to drug gangs and corrupt government officials. Hundreds, if not thousands, of people have dedicated themselves to finding evidence of what happened to these students.
One man stood out as a leader of those searching. But on the evening of August 8, he was found slumped in the seat of a taxicab with a gunshot wound in his head.
Miguel Ángel Jiménez Blanco, 45, spearheaded a group of hundreds of people in Mexico's Guerrero state whose loved ones are missing, or "disappeared," according to the LA Times.
Faced by what they felt was authorities' indifference and lack of action, they began digging in the dry, dusty hills looking for bodies and clues. Since the group began work in November, 129 bodies have been found and handed over to authorities for identification.
Back in late September 2014, a national outcry erupted after a large group of activist students mysteriously vanished in the city of Iguala.
While the actual circumstances of their disappearance aren't definitively known, current evidence indicates they were abducted by local police working in conjunction with a drug gang at the direction of Iguala's mayor at the time and his wife.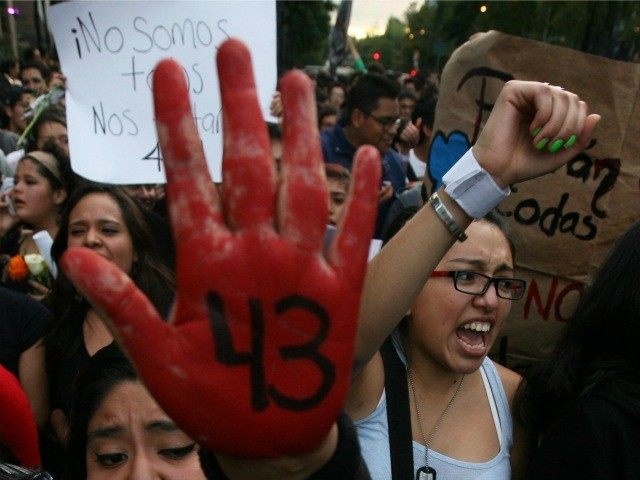 Given the Mexican government's long history of corruption and deception, many Mexicans doubt the official story regarding the fate of the missing students. The administration of President Enrique Peña Nieto claimed that the students were killed, burned and their remains tied up in plastic bags and dumped in a river in the nearby town of Cocula, but so far the remains of only one student have been identified, per the LA Times.
Jiménez's execution may be an indicator he was starting to cause problems for drug gangs involved in the disappearances of several individuals. More than 20,000 people are currently listed as missing across Mexico, and Jiménez's home state of Guerrero is one of the most violent in the country. Mario Vergara, 40, whose brother went missing on July 5, 2014, in Guerrero, said that Jiménez motivated hundreds of families to go out and start looking for their missing. "They've killed Miguel; we don't know why, maybe because of the searches, as we were putting the heat on the government," Vergara told the LA Times. "But they're not going to stop us."
From Breitbart Texas